Learn more about OIA's senior leadership below, and please feel free to reach out to them for more information about ways of supporting UMBC goals.
Greg Simmons, MPP '04
Vice President, Office of Institutional Advancement
Greg Simmons serves as Vice President for Institutional Advancement. He also works closely to support the important work of bwtech@UMBC and UMBC Athletics. Simmons is a UMBC graduate, having earned a master's degree in public policy in 2004, and he is currently pursuing a Ph.D. in the Language, Literacy, and Culture program. He also serves on the Maryland Business Roundtable for Education strategic steering committee, and the CASE Commission on Philanthropy. Simmons lives in Baltimore City with his wife Angela and their three teenage sons.
Contact
gsimmons@umbc.edu
410-455-1452
Caroline Baker
Assistant Vice President, Careers & Corporate Partnerships
Meet and Contact Caroline
Caroline Baker helps bring the talent and expertise of UMBC students and faculty to companies, agencies and organizations in Maryland and across the country. Leveraging her diverse background in business development and economic development, she builds comprehensive, long-term partnerships for the University. In her current role, Caroline oversees the UMBC Career Center and the Corporate and Foundation Relations team — two groups that work collaboratively to create and sustain important partnerships that benefit UMBC and the region.
Contact
cbaker@umbc.edu
410-455-8171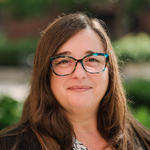 Aphrodite Bodycomb
Director of Administration and Business Services
Meet and Contact Aphrodite
Aphrodite Bodycomb is Director of Administration and Business Services. Prior to arriving at UMBC she was Associate Director of Administration and Operations at University of Maryland, Baltimore for 21 years where she held various roles overseeing financial and business operations for a unit. She is a former Chair of the USMWF, former Vice Chair of the UMB Staff Senate and has co-authored publications on strategic planning and return-on-investment.  She earned her B.S. at UMCP, a MSM and a MBA in 2003 from UMGC.
Contact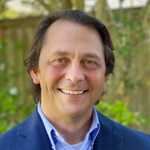 Aaron Miscenich
Executive Director, bwtech@UMBC: Research and Technology Park
Aaron Miscenich is Executive Director of bwtech@UMBC, a 70+ acre research park located in Baltimore, Maryland. Home to over 525,000 square feet of office and lab space, bwtech houses over 130 companies. For 14 years Miscenich was President & CEO of the New Orleans BioInnovation Center, a life science business incubator focusing on university-based technologies. During this time Miscenich also managed New Orleans BioFund, an evergreen capital source. In 2012, Miscenich served as Interim Executive Director of the Louisiana Cancer Research Center. Miscenich holds a B.S. in physics from the University of New Mexico and an M.B.A. from Tulane University.

Contact